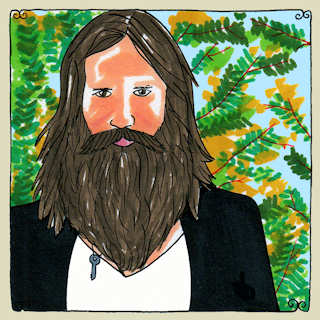 Loyal followers of this blog (haha. thanks dr. nick, I think it might be just you and me here...) May have noticed there was no Mediafire link in my post about his sublime
Last of the Country Gentlemen.
Well, check below. It's here as a bonus to this post on his Daytrotter session. I still recommend you buy it though as it is worth every penny. Anyway, Daytrotter posted a session he recorded during SXSW yesterday that serves as a nice introduction to what we should expect from the live performances from Pearson that are likely to hit the US this summer. He's in NYC in June and I wouldn't miss this show for anything. I have to say this session lacks the haunting elegance of the studio recordings what with the absence of Warren Ellis and the pitch perfect production. The passion from the album persists though and the sped up "Sorry with a Song" seems even more arresting and tragic than the studio track. All in all, a pretty great session though. The "Rivers of Babylon" cover is a welcome addition to the LotCG tracks and actually sounds more like that album then a lot of the other tracks that actually were on the record. I can't wait to see the whole set in June.